In 2016, over 150 Designers, Product Managers and Engineering Managers from 50+ NYC companies joined a Community of Practice at Orbital to share stories, challenges and lessons with each other.
When your job is fundamentally about navigating uncertainty — whether it's the search for product market fit, the organizational changes that come about as a result of hyper-growth, or simply the personal challenge of leveling up your own practice—it's critical to have a deliberate practice of iterative learning.
At its simplest, learning is a two-part process:
Having the experience (i.e. your day-to-day work)
Creating a time and space to review and reflect on the outcome of your work: the successes, the failures (and that which goes sideways).
Many companies already have great internal processes for review and reflection — but sometimes you need to get outside of your own bubble. You may need access to new or alternate perspectives and strategies, or you may need a safe space to talk through challenges involving the workplace itself (how to navigate the personalities, processes and power dynamics, for example).
One of the best things you can do is to is to find or build a community of practice — trusted groups of people outside of your company who have the same role as you — to share stories, best practices, lessons learned and challenges. The advice, support and alternate perspectives they provide you with gives you a deeper toolbox to turn to in your own decision making.
Deeply-networked people tend to perform better and grow faster than those without strong networks.
If you don't already have a trusted network of peers, how do you find or create one?
That's what Orbital, a studio for building networks, exists to do.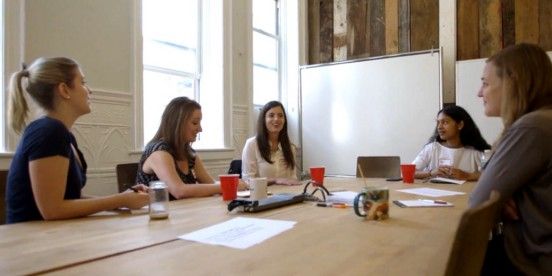 Each quarter, Orbital brings together curated groups of practitioners — currently: Engineering Managers, Designers, Product Managers — from a range of digital product companies (mostly startups) across the industry.
We look for people who are able to contribute to as well as benefit from the group. And rather than teach, we focus on fostering an atmosphere of trust. Each group is led by an experienced Director — someone who has done their job before — who can help the group get the most out of each other while filling in the knowledge gaps as needed.
Our goal is to help people build a trusted network of peers who they can continue to turn to even after our program concludes.
The most impactful lessons are often those that are shared through private networks.
If this sounds interesting to you, we invite you to learn more about our program. In 2017, we're running local (NYC) and remote (via video conference) programs.
We highly encourage people whose backgrounds and perspectives are underrepresented in the tech industry to reach out.